Hi, I'm Dani - a designer kickin' it in Brooklyn by way of San Francisco and Baltimore. You can catch me directing design with the Brand team at
Oscar Health
, as well as taking on select side projects from my desk at home. I've been a part of great teams, like
Stink Studios
NY, the
Intercom
Brand Studio
, and Vox Media. I graduated from the graphic design dept. at RISD, I recently opened a *
shop
*, and I highly respect good people and bad puns.
dlbalenson@gmail.com
instagram
—
twitter
—
sketchbook
shop
👀
shop
🤠
shop
‼️
shop


Interview
with Interface Lovers —
Essay
for Desk Lunch —
Conversation
with 99u —
Weekend
with AIGA Eye on Design
This site is made from scratch with help from
SuperHi
and typeset in
GT Eesti
. All work © Dani Balenson 2019 - forever.
Seder is the focal point of the Passover holiday. It's a time to gather friends, family, and strangers, recount the Exodus story, and eat a whole lot of food – sans leavened bread. It's become an annual and beloved proejct of mine to host a Seder and make a Haggadah for the evening. While one of the most fun aspects of this project has consistently been writing the copy and cracking jokes, the best part is really seeing how the text helped facilitate a roller coaster of a conversation throughout the night.
Most iterations are available for purchase here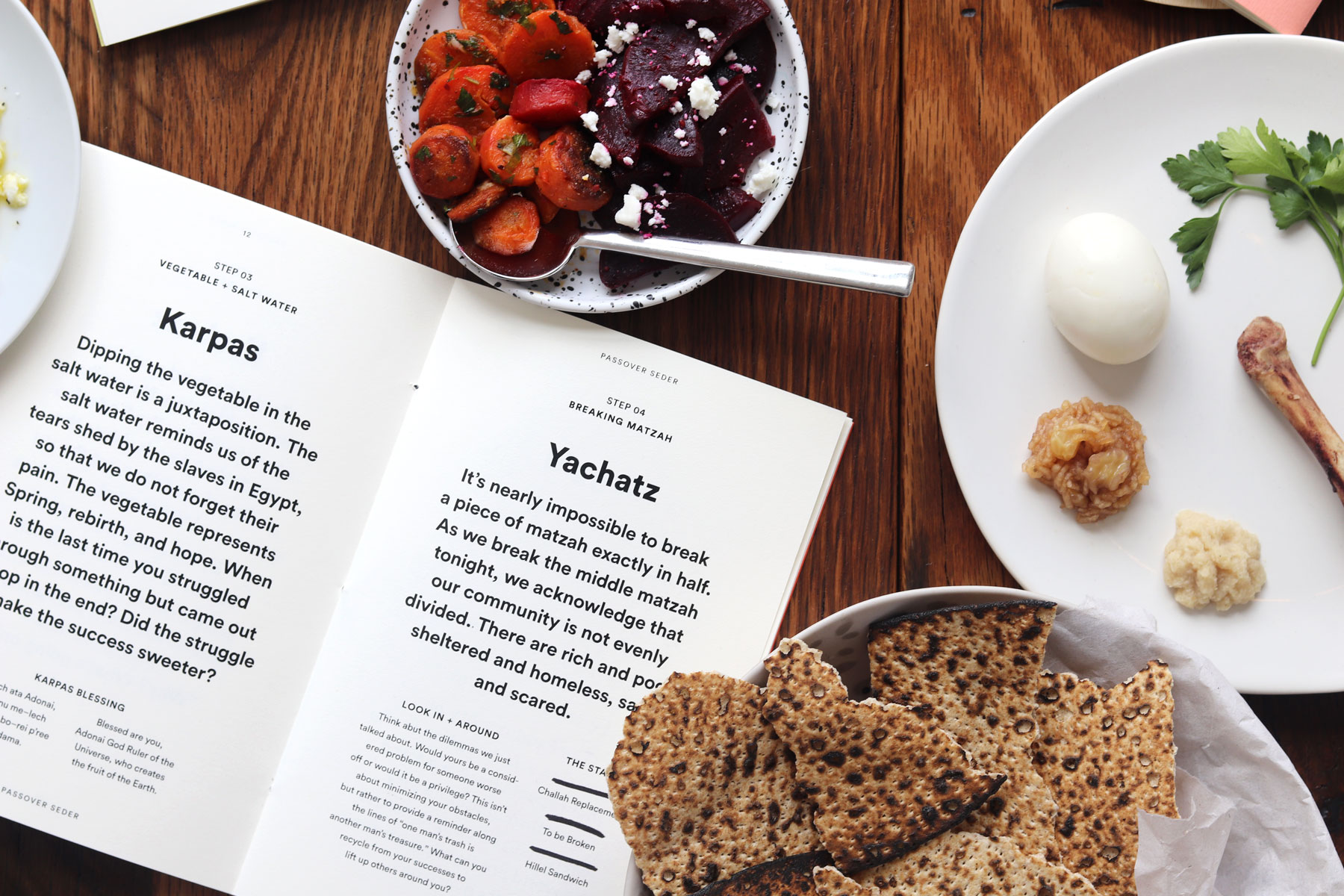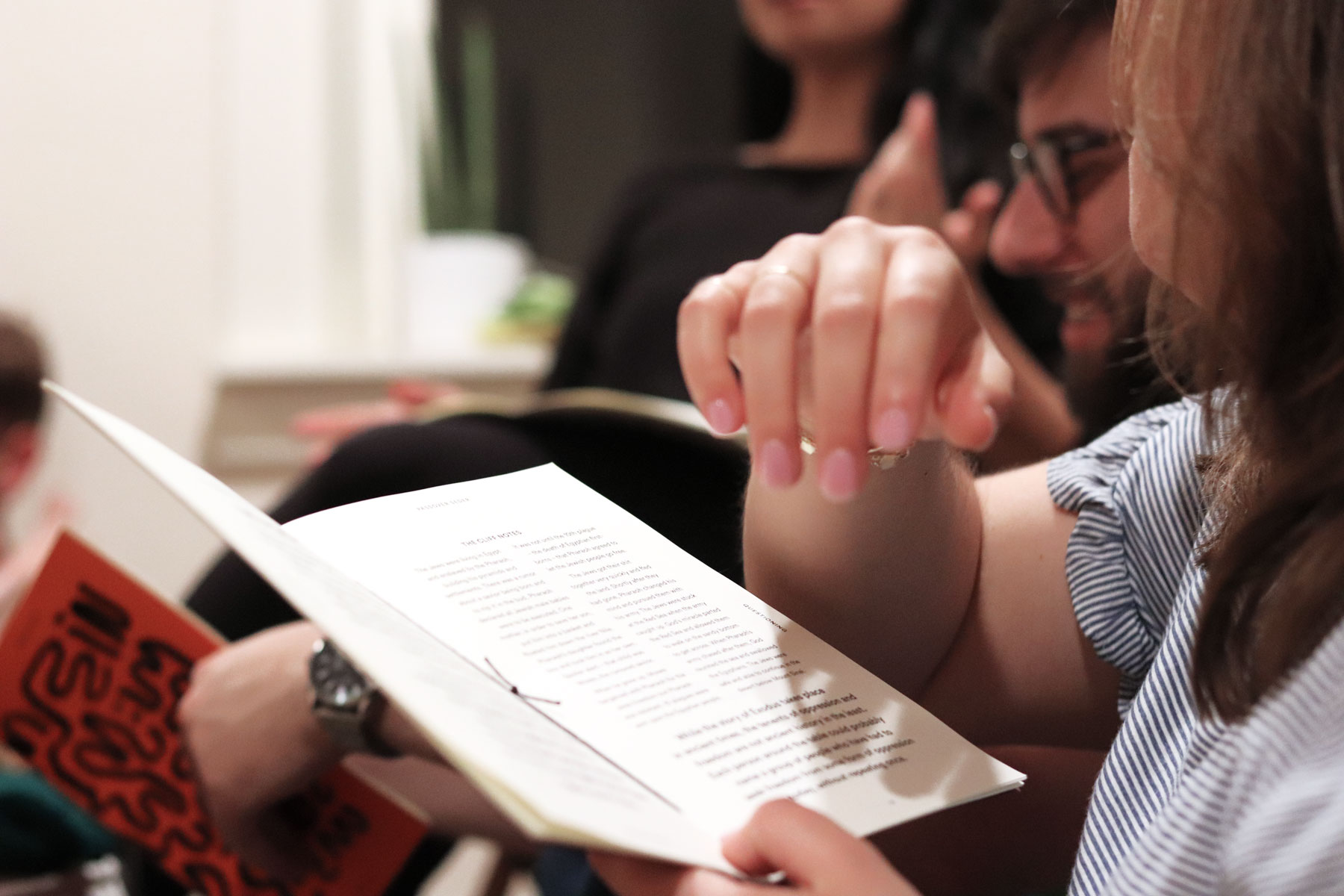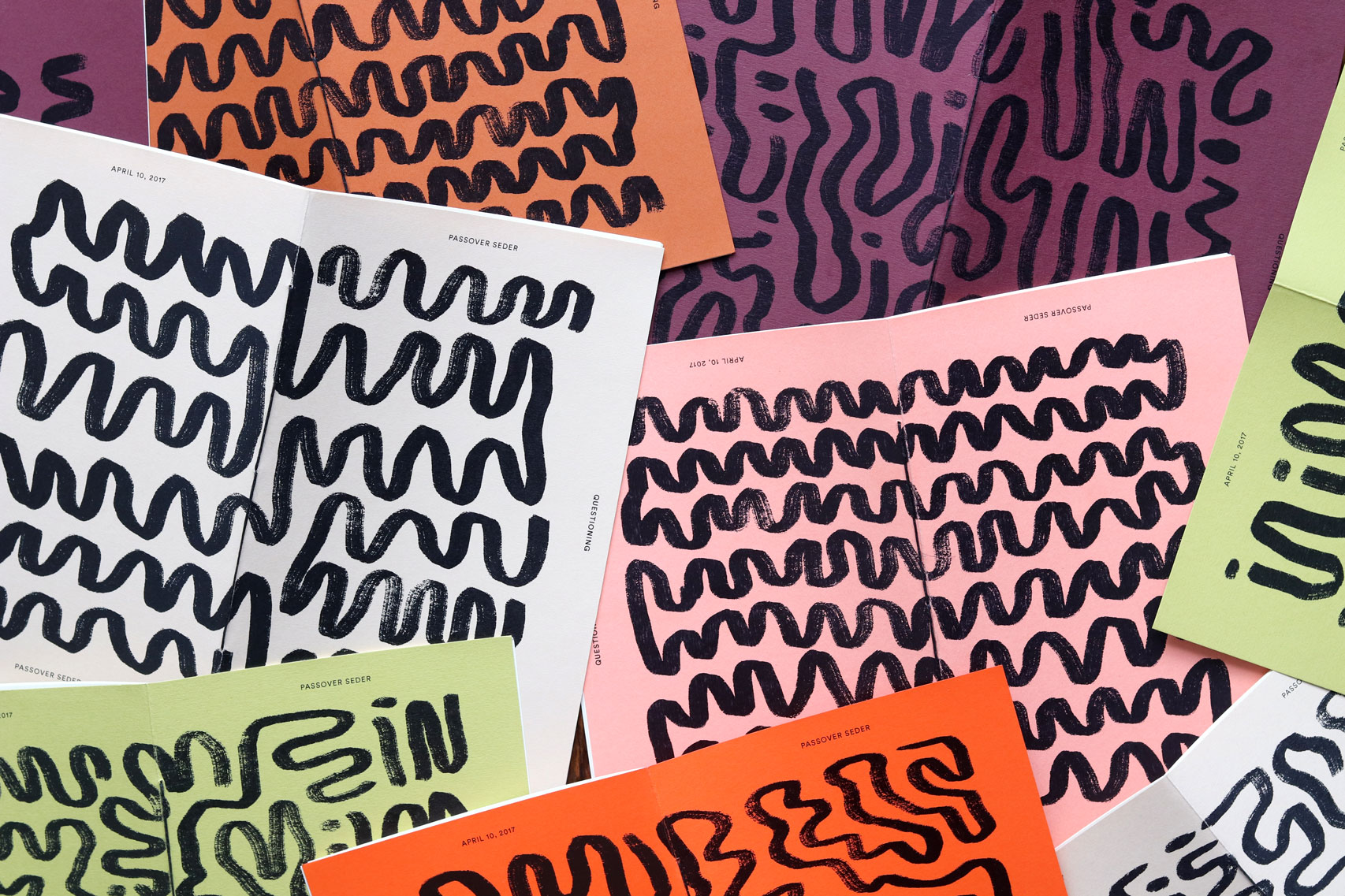 2017's haggadah featured a different pattern on each cover, inspired by the weaving, back-and-forth nature of a long conversation.Seder co-host and food stylist: Minali Chatani. Check it out on FPO.vvv
2018's haggadah was designed to be written in and doodled on, since with this particular group of people it was bound to be a long time talking before getting to the meal.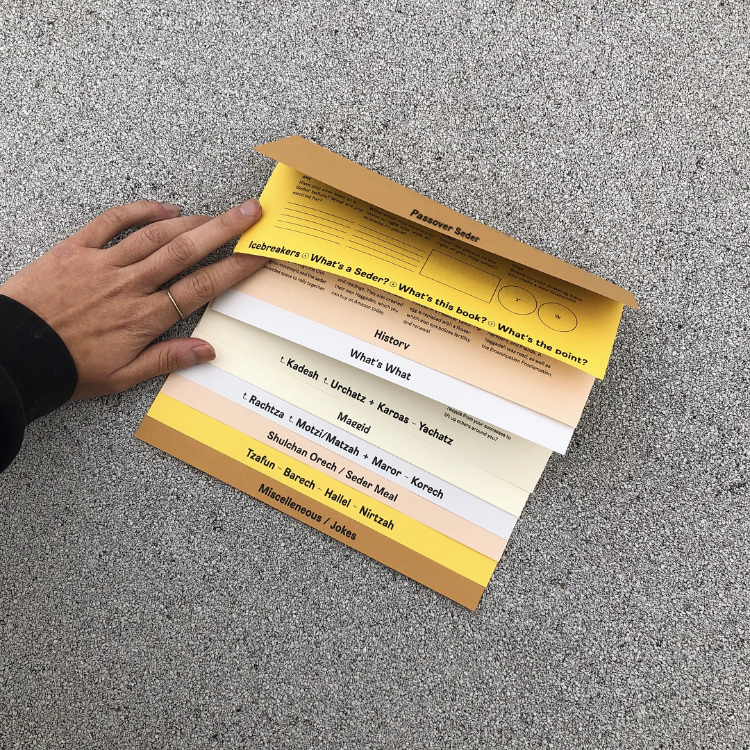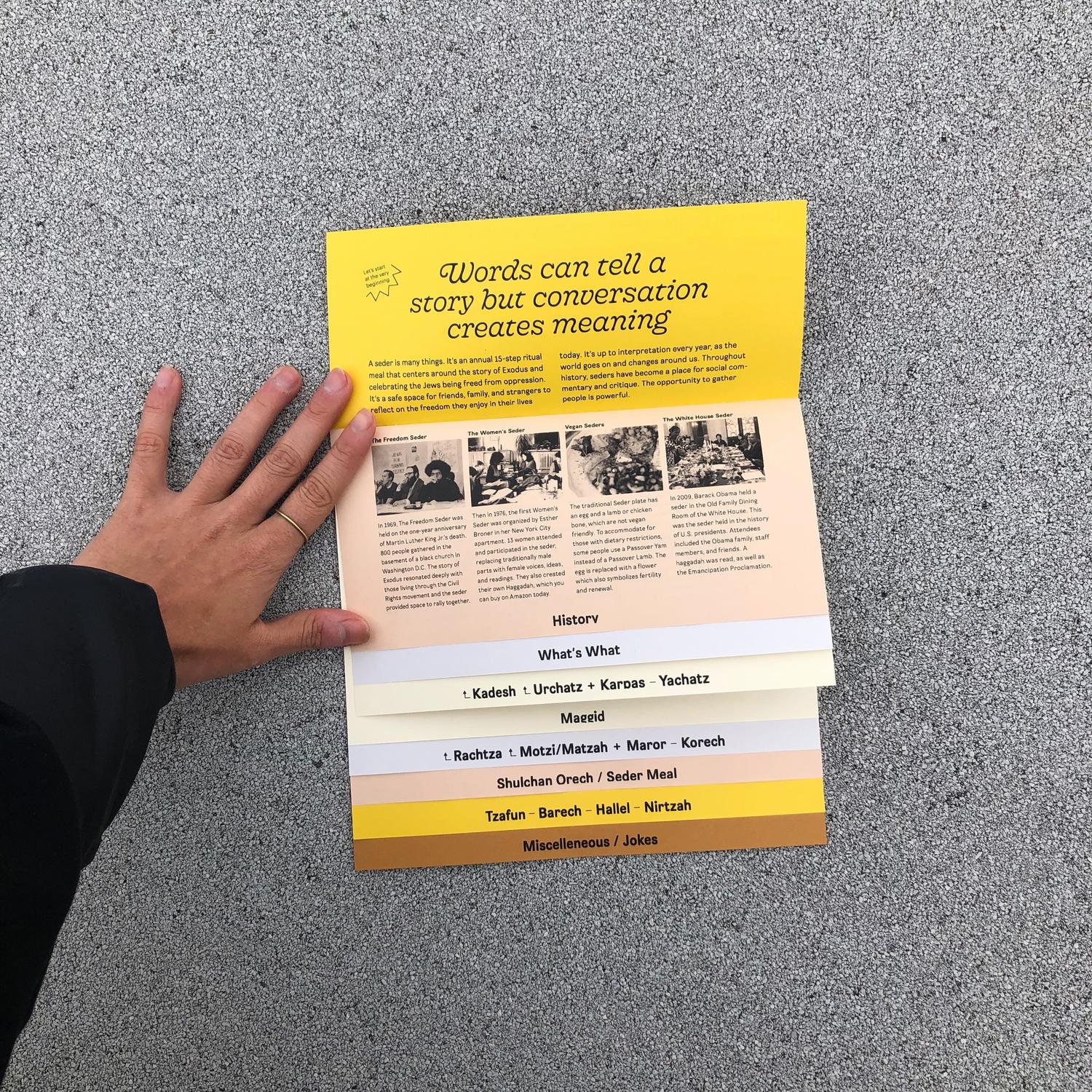 2019's haggadah emphasized the order of the meal as a structural element.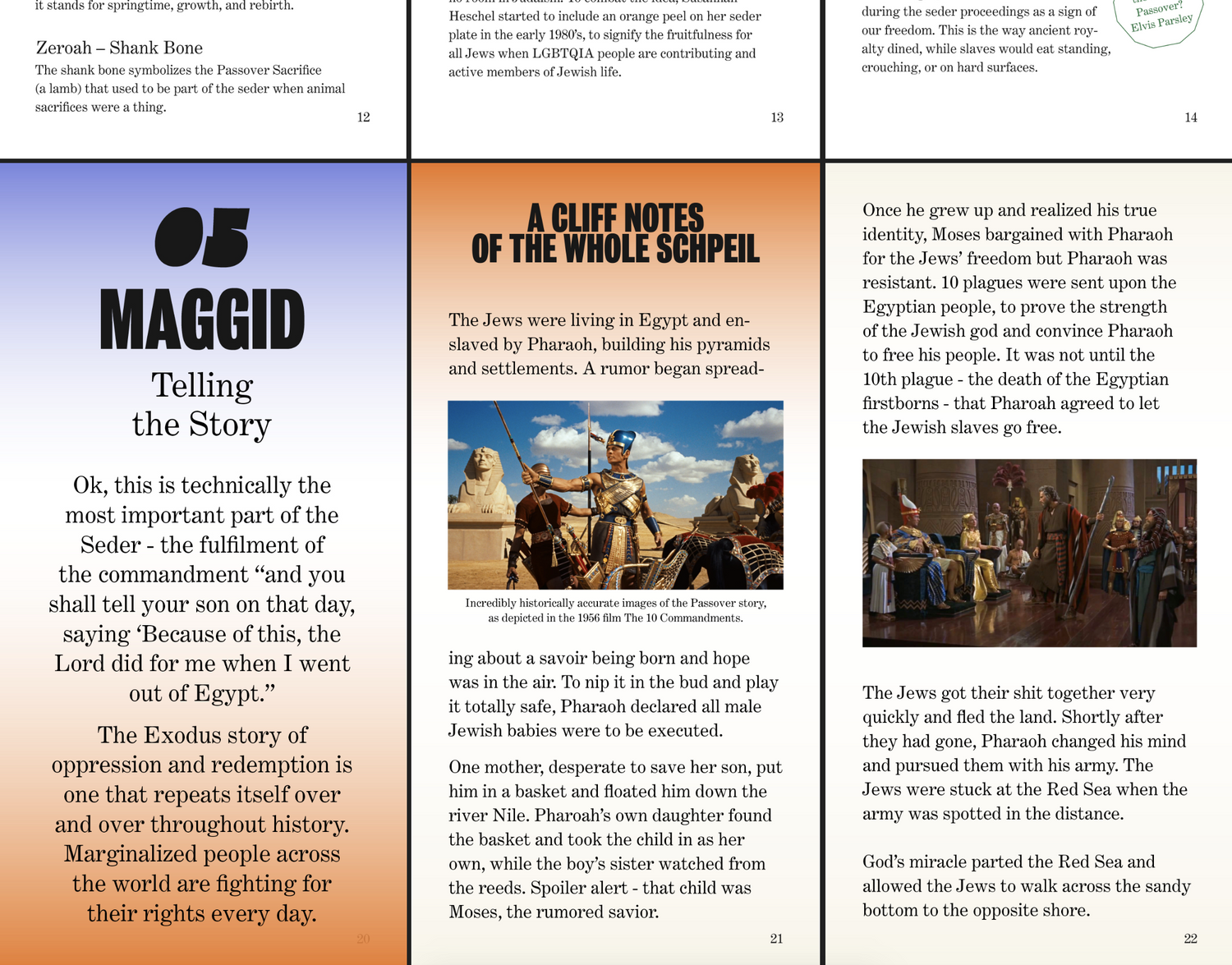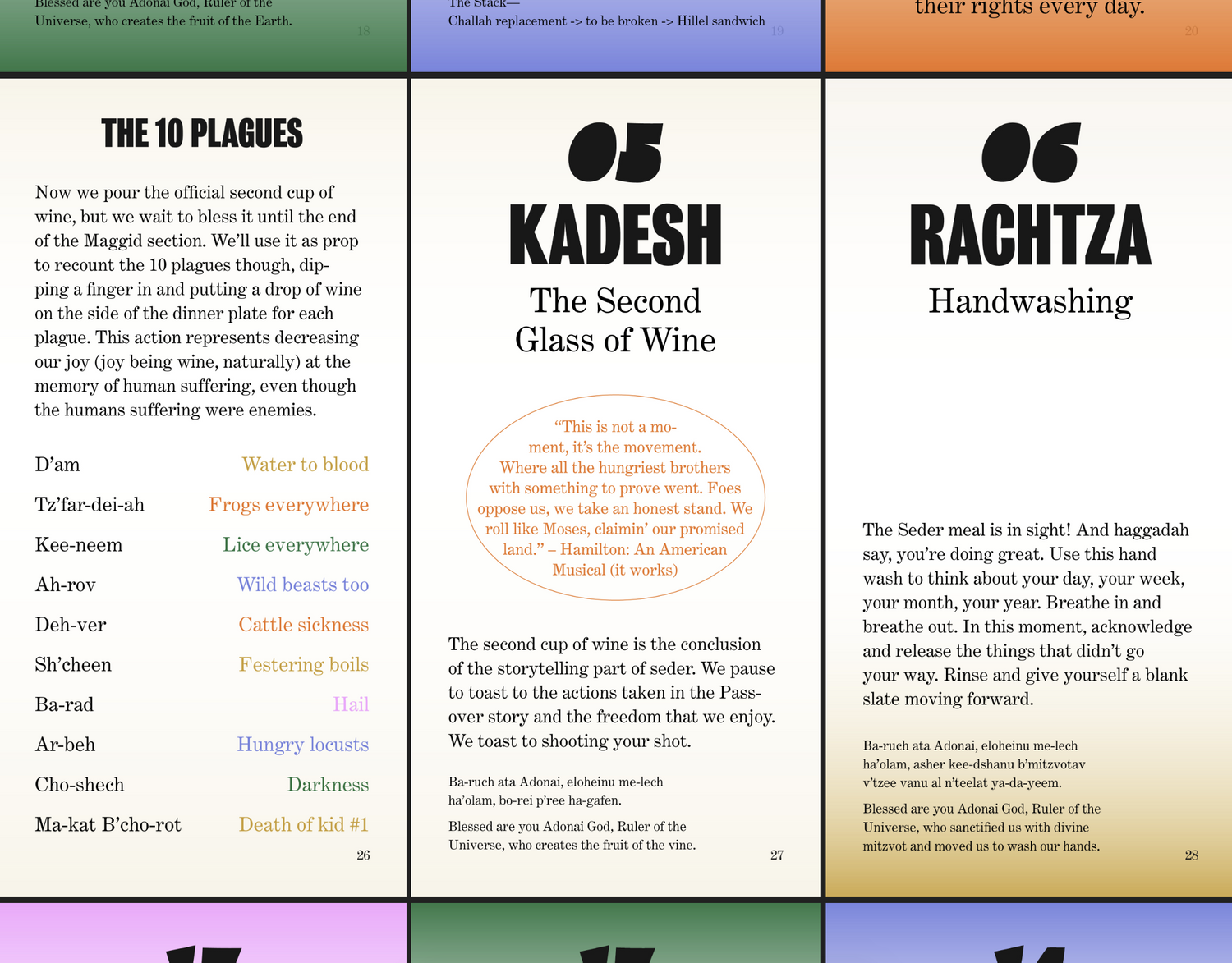 2020's haggadah was a PDF designed for Pandemic Seder. It's formatted to fit on a screen with a Zoom call or Google Hangouts situated next to it.